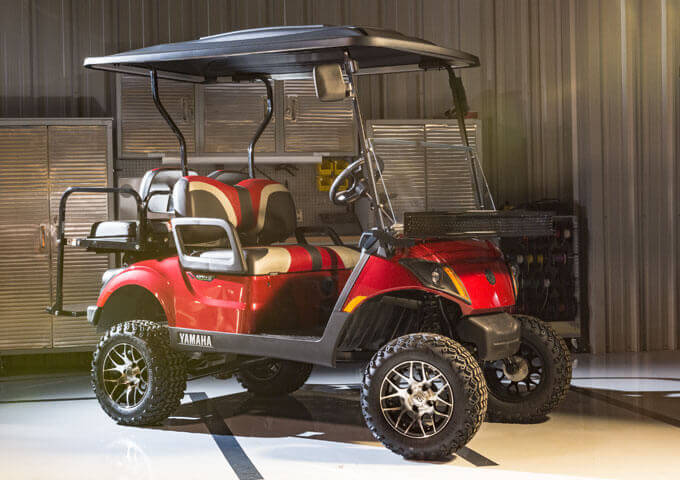 High Quality & Value
In Perfect Alignment
Quality and value also play an important part in the MadJax philosophy. Each new product we develop undergoes heavy scrutiny at every step of the way before it ever hits production. If we don't firmly believe that an item will bring fresh value to a customer's experience, we don't make it – plain and simple. Every MadJax item must also meet our stringent product quality standards, guaranteeing consistently high-quality accessories across the full product range.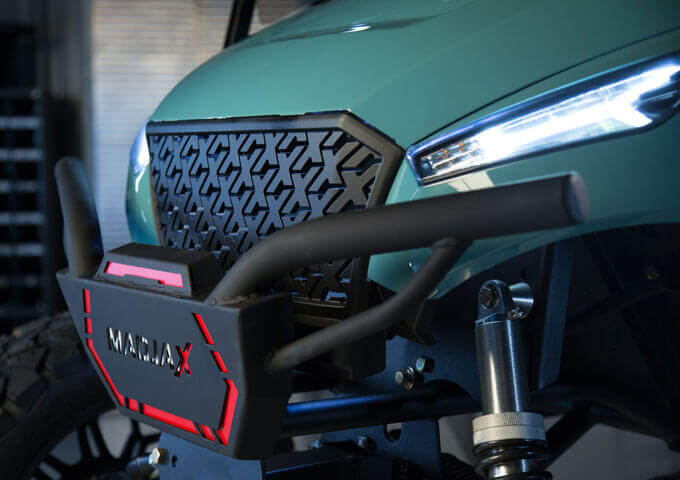 Rock-Solid Reputation
We proudly stand behind every MadJax product we sell, with the majority of our lineup sporting a full year's warranty from the date of purchase. It doesn't stop there, however. MadJax provides an extensive support network, including warranty & repair parts, user-friendly instruction manuals & parts diagrams, professionally produced installation videos, and more.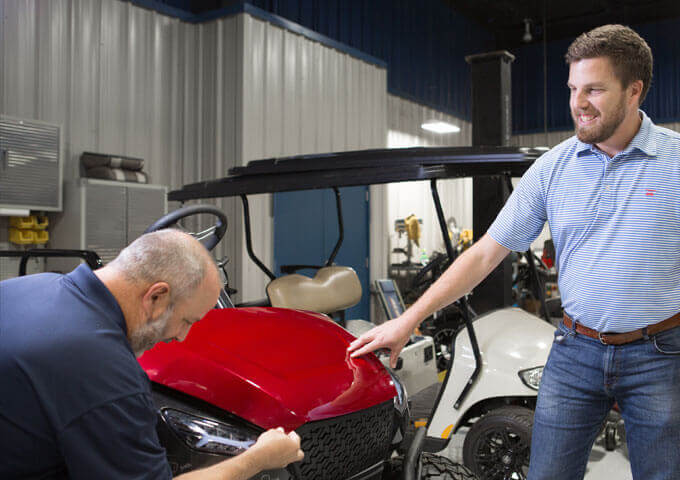 Superb Attention To Detail
Take a close look at any MadJax accessory, and you'll see the hallmarks of product engineers who go the extra mile. Our industry-first Quick Attach system features multiple interchangeable accessories which share a common mounting system – making it easier than ever for owners to enjoy a true multi-purpose vehicle. The mindfulness doesn't stop there, though. Our engineers go to great lengths to ensure that colored accents from different MadJax product lines and materials will match, giving great results when carrying a color theme throughout their golf car.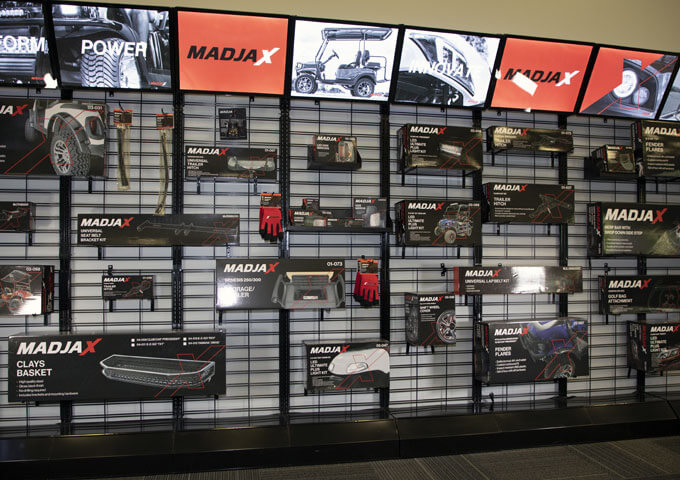 Advanced Dealer
Support Network
In addition to incredible products, MadJax has created a full range of dealer support materials. Outfit your showroom with eye-catching point-of-purchase displays, MadJax apparel, signage, full color catalogs, and more. We're proud to assist with the design, layout, and installation of your showroom, even extending to on-site setup assistance for larger showrooms.
After being acquired by Nivel in October 2015, many of the original staff remain with the company to this day. Leveraging Nivel's established nationwide distribution network means we are now able to get MadJax products to your door faster than ever before.